615.452.1292
With the available technologies and the advances in patient care, Premier Dental is able to provide a more comfortable experience during your dental visit.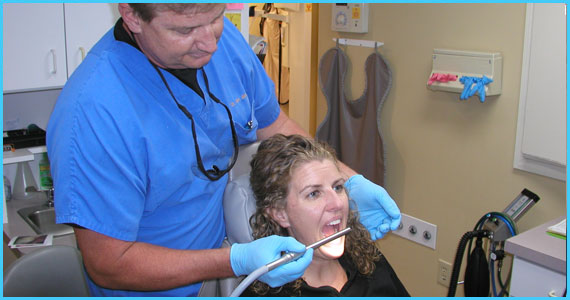 Evaluation
From the IntraOral Camera to the VELscope vx Enhanced Oral Assessment System and Digital Radiology, we can evaluate your dental condition and determine the best course of treatment. (IntraOral Camera pictured)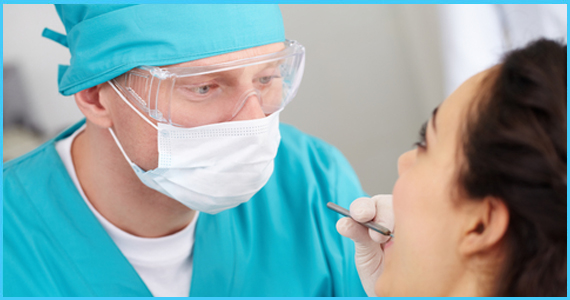 Treatment
Whether you need just a cleaning or a more indepth dental procedure, we take the care to make you as comfortable as possible utilizing the latest in patient comfort technologies including The Wand, Air Abrasion and Nitrous Oxide.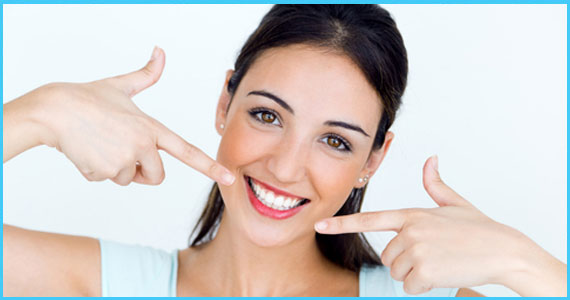 Great Smile
Our goal is to create great smiles for all our patients. From regular checkups and good oral hygiene practices to cosmetic dentistry including veneers and dentures, you can have that great smile you always wanted.

The Wand
The WAND is a computer controlled local anesthetic injection system that helps conquer fear, pain and anxiety. A microprocessor controls the flow rate/volume ratio to ensure safe, virtually painless profound anesthesia. In short, this technology conquers the pain and anxiety of injections. The microprocessor inside "The WAND" automatically ensures a steady flow rate regardless of tissue density. MORE...
Air Abrasion
Air abrasion is a drill-less technique that is being used by some dentists to remove tooth decay and to perform other procedures. During air abrasion, a fine stream of particles is aimed at the stained or decayed portion of the tooth. These particles are made of silica, aluminum oxide, or a baking soda mixture.Small particles of decay on the tooth surface are removed as the stream of particles strikes them. MORE...

Digital Radiography
At Premier Dental, all of our x-rays are digital, even the panoramic x-ray machineThis is a computerized imaging system that uses an electronic sensor instead of X-ray film. The sensors produce sharp and clear images that appear almost instantly on a computer screen. Digital x-rays use up to 90% less radiation than conventional film X-rays and therefore, the concern for radiation exposure has been almost completely eliminated. MORE...

Intra-Oral Camera
Intra-oral cameras have greatly improved the way we examine teeth. These pen-sized cameras take a picture of your teeth and project the live images onto a television screen in the treatment room. This image is magnified, allowing our team to see and detect any decay, or other problems. This technology allows us to diagnose problems during the early stages of development when treatment is less invasive and less expensive. MORE...

Invisalign
This technology uses clear trays as orthodontic devices. These trays fit precisely over your teeth and move your teeth gradually to an ideal arch-form, bite alignment, and beautiful smile. At Premier Dental Care we start the Invisalign process with a 1 on 1 consultation with you. We listen to your desires and goals for your smile, teeth, and bite, designing the Invisalign treatment based on your wants and needs. MORE...
VELscope vx
A simple process for the visualization of oral abnormalities that may otherwise be overlooked. It is a wireless, handheld scope that uses natural tissue flourescence visualization to help clinicians see oral mucosal abnormalities such as infections, inflammation from a variety of causes, squamous papillomas, salivary gland tumors, cancer and pre-cancer and other oral mucosal conditions, MORE...

CAESY
CAESY is short for Clinically Advanced Education SYstem. It is the most advanced patient dental education system available. Setup on our office network at Premier Dental Care, we can access patient education modules from any computer. The education modules are short movies that explain all of the treatment options with video and sound. This makes understanding various diagnostic and treatment recommendations much easier.

The Moses Appliance
The Moses™ appliance is properly categorized as an open-anterior oral airway dilator. The Moses™ is an acrylic appliance that is worn in the mouth at night to treat obstructive sleep apnea, hypopnea and snoring and is FDA approved. Sleep apnea is a dangerous, potentially life-threatening condition. The Moses™ Appliance is custom-fitted and laboratory fabricated. MORE...